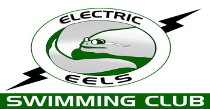 Welcome to the
Electric Eels Swimming Club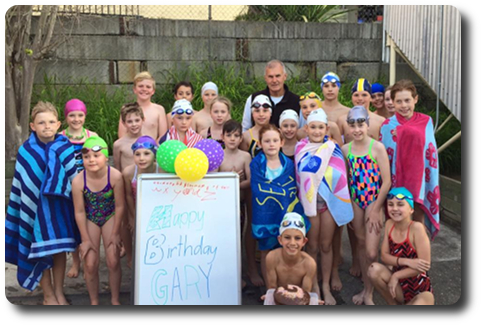 Sign Up Day
Meet and greet our highly regarded new Head Coach Gary Conomos.
Our "Sign Up Day" is the perfect opportunity to meet our new coach Gary Conomos and his team of highly qualified swimming teachers. It is also an opportunity to join our club for the upcoming 2016/2017 season. Free assessment available.
Enrol at our sign up day and save.
Information about swimming lessons is available here.
Learn To Swim Lessons
Summer & Winter Swimming Program
Heated Pool

Squad Training
Friday Night Swim Club
Swimming Carnivals
Where:
Zillmere State School Swimming Pool
Merrett Ave, Zillmere, QLD, 4034
When:
Friday 9th September @ 6:00 PM
Saturday 10th September @ 9:00 AM
Email:
bookings@electriceels.org.au
Welcome to the Electric Eels Swimming Club web site. Our web site is the backbone of our communication strategy to keep its members informed and up to date of its activities and opportunities. We trust you enjoy the site and treat the information available as sensitive to the clubs welfare.
Our club held its first AGM as a sub-committee of the Zillmere State School P&C in 1976 (hence the birth of the swimming club). In 2003 the committee of the club elected to become Incorporated and registration was filed with the Queensland Office of Fair Trading as 'Electric Eels Swim Club Incorporated'. Today the club operates under the same core values of friendliness, opportunity and inclusion as they did back in 1974, however in broad terms the club acts as an independent organisation with the same legal entitlement of any individual ie we are no longer governed and reliant on the auspices of the school P&C committee and our actions and activities are also independent of the P&C committee.
In 2016 the club will celebrate its 40th birthday and we have a lot to celebrate!
In recent times we were successful with several grant funds that enabled significant capital improvements to be made to our club and its assets. Since 2012/2013 we received $60k to heat the swimming pool, $18k to paint the pool, $5k to purchase a pool cleaner and an additional $2,500 to provide increased opportunity for our members.
The success with the grants and other sponsorship monies since 2012 has driven our memberships from 55 to 91 financial members in 2015 and created many opportunities for our kids. Whilst our core activity remains our club night social, fun and fitness event (with 90% participation), our success at regional and state level has improved. We have 50% of our members who regulary compete in friendly (non-affiliated) carnivals and 20% of our members who regularly compete in Swimming Queensland sanction carnivals whilst our elite few (5%) have enjoyed success at regional and state championships.
The future is extremely bright with many plans for more opportunity on their way – and we invite you all to be part of it!